Weekly Horoscopes from the Lunar Point of View
I am an English Astrologer who has been reading astrological birth charts and tarot cards for 30 years.

The Moon has a bewitching entrancement unlike that of the Sun
It has been an entity of mystery and worship for many centuries, responsible for the fluctuation of the daily tides.

Please scroll down to view your Weekly Lunar Horoscope Forecast.
From one exact New Moon to the next, the 29.5 day cycle of the Moon is called the Lunation Cycle.
The Moon takes about 2.5 days to transit through each of the twelve zodiac signs. Over this period, the Moon goes through each of its eight phases.

The predictions below, are based on the phases of the Moon, as she waxes and wanes;
sojourning the signs of the zodiac, and in turn making aspects to other planets.

The void-of-course period of the Moon, is the period of time when it is in-between signs. Things that are started during this period, rarely turn out as planned.
The Next Moon Event is : 1st Quarter Moon ~ 24° 2' Sagittarius ~ September 16, 23.15 pm. GMT
This week's Lunar Horoscope Forecast
GMT
Please note : This weeks forecast is for ALL signs.

And if your Moon sign at birth is listed below, its influence will affect you more than others.


The enchanting Moon sojourns Sagittarius.

23:14 pm 1st Quarter Moon 24° 2' Sagittarius.

23:15 pm Moon Begins VoC Sagittarius.

If people are constantly asking you for advice, why not charge a fee, and turn it into a business.
Acting as a consultant will be very lucrative; word will soon spread of your talent.

If someone you know is struggling with an addiction, instead of giving them money and perhaps feeding their habit, help them to get some professional treatment.
There are lots of programmes out there devoted to helping people in those situations.

For some, an intense flirtation will make you very excited; pluck up the courage and ask the object of your affection out on a date.
You must make the first move, as time is of the essence, otherwise it will fizzle out and end before it even begins.

For others, when you attend an equestrian center, you will feel an instant attraction towards a filly or stallion!
You never know, you may end up having a passionate roll together in the hay loft, and nine months or so later have a baby foal.

Fitness wise, some of you will go out running to prepare for an upcoming marathon.
Whilst others will laze on the sofa with their favourite chocolate bar.
Snickers, anyone?

Finally, many of you will be in your own little dream world today, thinking about your favourite holiday destination.
Dreams can and do come true, believe me...

An afterthought: Take care of your health, listen to any signals your body is telling you.


11:07 am Moon Enters Capricorn.

For some, a job offer will fill you with excitement. It will be so nice to take an assignment that offers lots of intellectual stimulation.
Whether you are seeking a full-time position or freelance work, keep your options open.

For others, you will want to project a more polished image in everything you do, to help you become more successful.
You may go on an etiquette course, and book some lessons with a public speaking coach.
You may also ask someone who you respect and is stylish, to help you choose clothes that will make you feel more confident.

Finally, if you are feeling all lovey-dovey this evening, but not yet married, than now is the time to pop the question.

An afterthought: Obligations at work may force you to rethink commitments.
Try not to take any work home.


The magnificent Moon sojourns Capricorn.

Today, you will go out and treat yourself to something out of the ordinary, it will just be something that tickles your fancy.
Artistic forces are aplenty.

For others, you may be rather forgetful, and carelessness may be your biggest enemy.

Just by taking a few extra moments to lock shopping bags in the boot of the car or secure your bicycle to a rack will save you a trip to the police station.

Also, make sure you get your car checked over and serviced, or it might break down just when you need it the most.

Finally, always check the landing page you visit is a secure site, when internet shopping.

An afterthought: Keep all of your valuables safe under lock and key.


17:10 pm Moon Begins VoC Capricorn.

23:51 pm Moon Enters Aquarius.

For some, take some time out today to listen to your children, and help them with projects that seem impossible to them.

For others, you must resist the temptation to pressure someone into taking a path that does not interest them.
You might think you know what is best for them, but you're wrong; you must let the person decide what's best for her/him.

A person at work may start to take far more than a professional interest in you.
Yes! The one you have feelings for too.

Finally, if you are inline for a prestigious position at a large organization, do not advertise the fact, keep it to yourself, don't even tell your friends.

An afterthought: Lock up your antiques and heirlooms.
Jasmin is now providing one question in-depth readings.

Jasmin Star


The changing Moon moves through Aquarius.

If you are thinking of expanding your business overseas, now is the time to spread your wings, so get ready to make your mark on the world.

Some family problems could occur, and children will be a handful to control, that is if you take one's eye off the ball.

Sometimes, it's helpful to have the advice or opinion of a second person; they do say two heads are often better than one.

Career wise, you will feel the need to update your skills, so you may decide to go back to school to obtain higher education.

Finally, don't let someone talk you into parting with your cash unless you can truly see the benefits of doing so.

An afterthought: A piece of furniture, thrown out on a skip may turn out to be a rare antique.


02:24 am Moon Waxing Gibbous in Aquarius.

17:13 pm Moon Begins VoC Aquarius.

For some, you may feel like expressing yourself today through your thoughts and words; say what is on your mind, but give equal time to others and listen to them.
If you do, you might just learn something new.

For others, neglecting your financial obligations will have a negative impact on your credit rating.
No big deal you might say, but it may be a serious problem when you want to apply for a mortgage, or make an important purchase.

You must say no if you are being asked to engage in unfair or illegal business practices.
There is no point in jeopardizing your professional reputation for some quick cash.

If you're struggling with a health problem, and it is affecting your work, it's best to come clean.
Tell your boss you need time to undergo a medical procedure or recover from an injury.

Finally, if you are worried over money debt, get some help to consolidate your bills into one monthly payment.
It might even be possible to eliminate the interest rate, particularly if you're able to pay your creditor by a certain date.

An afterthought: If so called friends are pressuring you to take a certain path, you must break away from the pack.


12:26 pm Moon Enters Pisces.

For some, if you are not earning enough money to pay the bills, think of new ways to generate some extra income.
This can be done in your spare time, in the privacy of your own home; you may even end up with your very own little business.

For others, if you've been dedicating a lot of time to family responsibilities, why not ask for some help.
You can always give some of the daily tasks to other relatives.

Health wise, if you have been stressed out worrying about weight gain, don't just sit on your ass; now is the time to be positive and do something about it.

For some of you, news of a wedding or engagement will come as a big shock/surprise.
Be happy for the couple, you have moved on, yesterday is the past.

Finally, you must put your negotiation skills to work, if you are making an offer on an over-valued property.
That way, you can save yourself a shed load of money.

An afterthought: A favorite hobby or pastime from your past has moneymaking potential.
Take it one step at a time, keeping expectations minimal.
That's it for this week, see you next Sunday.
Please note : I do not do readings anymore, but I like to keep the website updated on a regular basis, so please enjoy.
PLEASE share this post ~ It means such a lot!
Free Tarot Readings
Lotus Tarot

Absolutely free readings, no nonsense !

Lotus Tarot provides online tarot and numerology readings. I had a reading and was most impressed !

I really liked it and hope you will too.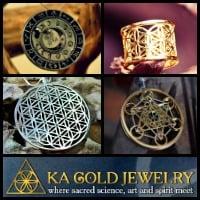 You can find a large selection of beautiful Tarot Cards on:

Pinterest